Nouvel album sublime de l'ex Norma Loy BLACK EGG acoustique
Posted: Fri Jul 03, 2015 1:32 pm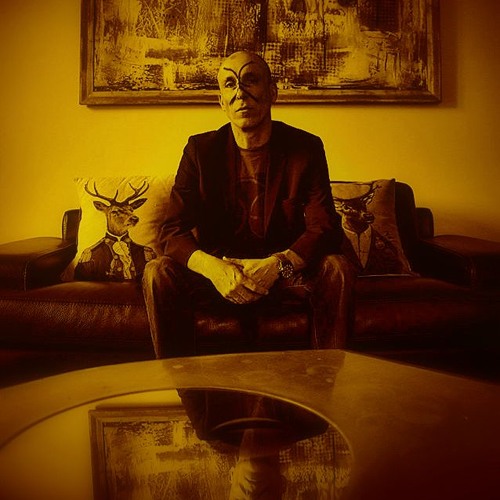 Nous avons ici un artiste complet qui s'aventure magistralement dans les riches terres des légendes folk longtemps arpentées par Nick Cave & The Bad Seeds, Lee Hazlewood, Wovenhand, Crime & The City Solution ou Frank Tovey (dont il s'approprie un titre de l'époque Fad Gadget).
Ushersan a une voix granuleuse et biblique qui à l'instar de celles de Leonard Cohen ou Richard Hawley vous raconte des histoires de vie, d'amour, de mort, de renaissance et de transcendance. Cette voix d'une justesse rare est portée par des compositions sublimes (deux chansons en français dont "le petit chevalier une reprise de Nico du Velvet Underground chantée ici par Lily Rose la fille de l'artiste et "derrière les forêts" qui lorgne du coté d'Alain Bashung époque "bleu pétrole") distille la passion, la poésie, la perte de ceux qui nous
sont
chers et la déception d'un monde qui va vers le précipice.
La production sobre et classieuse est exceptionnelle dans l'esprit des testamentaires "american recordings" de Johnny Cash. Le mastering a été confié à un ingénieur du son qui travaille habituellement avec Depeche Mode, Grinderman, Spiritualized, Maps, Liars ou Moby. C'est assurément le disque français de l'année dans le genre et il sort en digipak CD fin septembre sur Unknown Pleasures Records. Il sera précédé fin Aout d'un single digital sur la page bandcamp du label.
1er titre extrait de l'album ici en écoute:
https://soundcloud.com/unknownpleasures ... fad-gadget
merci de votre attention
Pedro
https://hivmusic1.bandcamp.com/
http://www.unknown-pleasures-records.com/